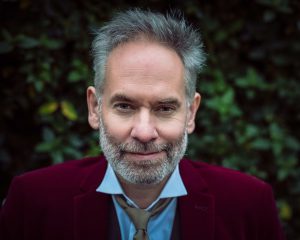 Hi
My name's Dominic Frisby.
Among many other things, I have been investing in gold and gold stocks for over 15 years and covering them for MoneyWeek, the UK's best selling weekly financial publication.
Gold stocks are famously volatile. If you buy them at the right time, they can make you a great deal of money. But if you buy them at the wrong time, they can lose you a great deal too.
I have recently stumbled across a "right time, right place" situation – a gold stock that seems to have all its ducks in a row. I know from experience: these kind of opportunities don't come around very often.
This is not one of those exploration companies that might strike it lucky, hit the motherlode and make you ten times your money – or just as easily lose you your investment. This company already has a huge and well-defined resource – and one that could grow – and it's getting ready to go into production. 
But I think it is going to get bought out first.
It has too much going for it, and it is just the kind of thing a major is looking for – lots and lots of well-defined, easily-mineable ounces in a safe jurisdiction.
And yet this company is trading at a price per ounce that is one third the peer average.
My view is that over the next 6 to 12 months there is a very real possibility that it could double. With some help from the gold price, it could even triple.
There are very few deposits like it in jurisdictions this secure and that's why I think that in the next 12 to 18 months one of the majors is going to take this company out.
So I have put together a special, one-off report on this unique opportunity. 
If my suspicions prove correct, this stock will make you many times the cost of the report, justifying its purchase.
This is a low-risk – by the standards of gold mining – bet, and as such a rare opportunity. As I say, I believe there is a good chance it will double and I want people who follow me and what I do to be able to take advantage of this special situation. That's why I have put this report together.
It costs just £50 and you can get it today. Click the button below to receive it instantly.
I will also be posting making the report available to paid subscribers of my new Substack letter, so sign up there and get the report that way.
I'm only going to make this report available for two weeks. I'll be taking it down at the end of February. So make your move now. Buy it here or subscribe via Substack. The quicker you act, the more ahead of everyone else you will be.
With thanks
Dominic
PS Look at that visible gold …