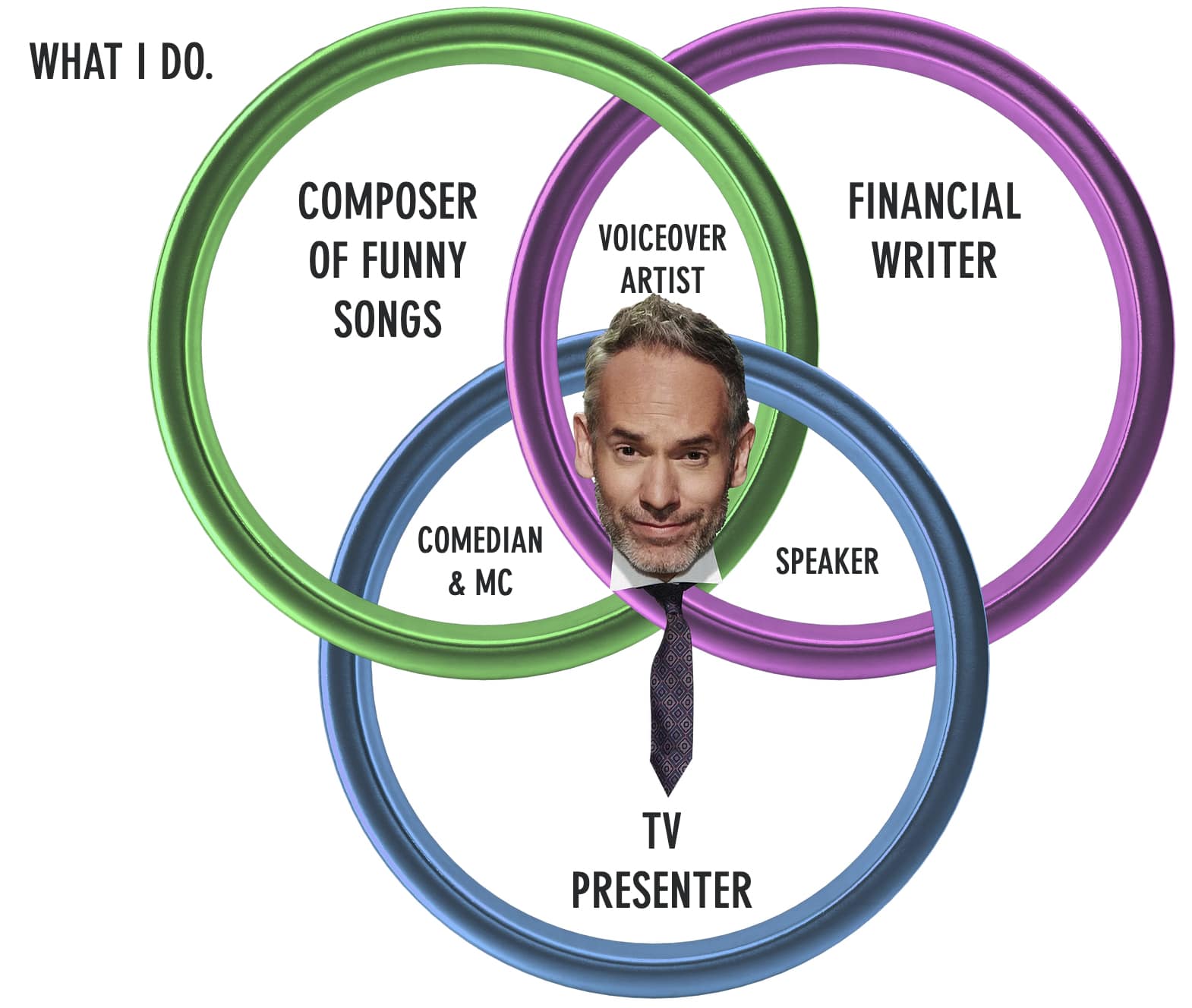 I have an unusual professional life in that I am both a financial writer and a comedian, with lots of things in between.
Here is comedy biog. Here is my writer biog.
WHAT AM I DOING RIGHT NOW. 
(updated 18th November 2021)
My biggest current undertaking is an audio adaptation of my dad's stage musical, Kisses on a Postcard. This has been a huge project that has taken over a year and will be ready in My 2022.
I'm hosting a new paper review show on GB News – Headliners.
I'm always working on new songs and stand up.
I have started a newsletter on Substack that is proving surprisingly popular.
And if I can find some time, I might soon start work on a new book to add to the three already in print.